PumpServ helps York students with their laundry
Wed 30 Oct 2019
The University of York had been blighted by water supply problems to its laundry and frequently received complaints from students about the washing machines failing.
PumpServ was contacted and an engineer quickly identified the problem in that the pumps supplying water to the washing machines were found to be running dry when the laundry was at full capacity, causing leaking pump seals and the pressure switches to fail. This resulted in the washing machines being starved of water and automatically shutting down and halting the whole washing process.
PumpServ's Dave Butler, North East Regional Manager, proposed a packaged pump system containing two variable speed pumps. The pumps are controlled by energy saving inverters operating on a duty/assist configuration. This means that the system will provide water to the laundry according to the demand called for by the washing machines, as opposed to the simple on/off system previously controlled by mechanical pressure switches which are very inefficient. It also means that there is always a backup pump available should the duty pump fail for any reason.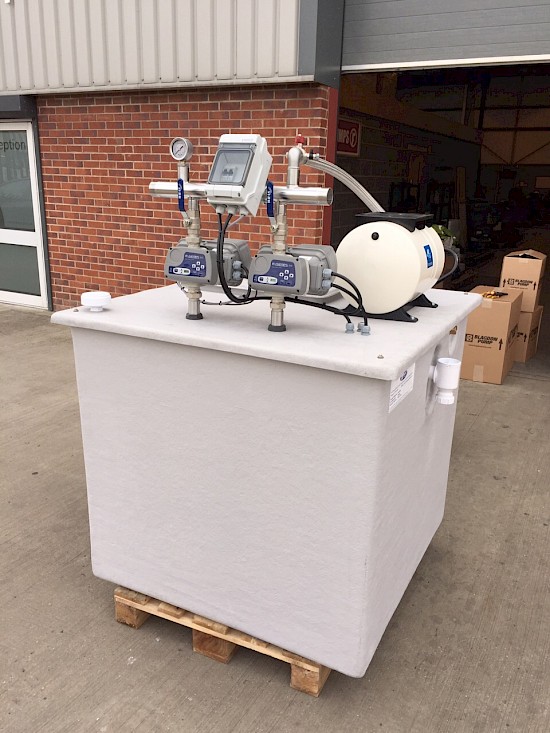 Systems like this with a water storage tank and integral pumps can be used where mains water supply cannot meet demand and can be located outside of the main plant room or property if space is limited.
This project was carried out by PumpServ North East. Contact Dave Butler on 01642 433394.

For all other areas of the UK call 0800 331 7310 any time when one of our experienced engineers will be pleased to help you.