Replacement Pump Control Panel for Bristol residential building
Fri 06 Nov 2020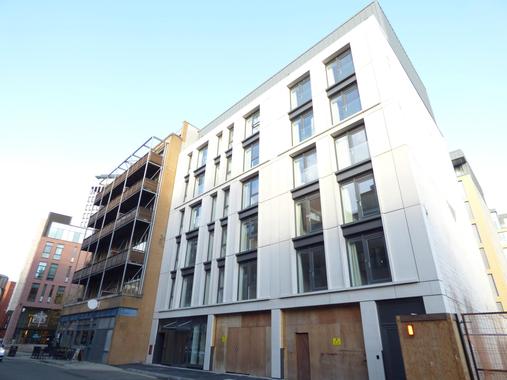 In response to a request from the client to investigate why their building kept losing water pressure, PumpServ engineers found that a three pump variable speed booster set was intermittently cutting out. The fault was traced to the control equipment rather than the pumps or the water supply itself.

The cooling fan in the pump control panel had failed causing the temperature in the panel to to rise excessively and the inverters to overheat and cut out.
The building suffers from an unstable power supply, and there was no slow-fill function to control the filling of the system after a power cut. The control panel and inverters were discontinued models.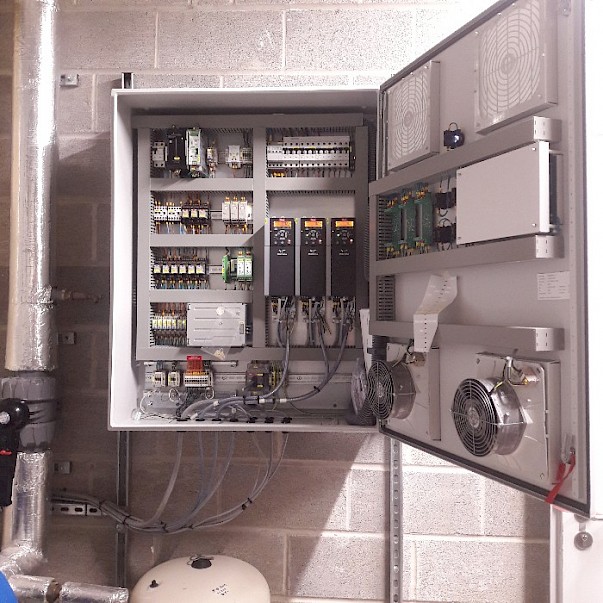 PumpServ engineers replaced the panel with a bespoke control panel comprising:

Danfoss VLT inverters
A fan unit and thermostat
Back-up fan unit and thermostat (in case of duty fan unit failure) 
Current measurement for each fan unit
Automatic fan change-over on failure
Panel temperature sensor
Trip panel fan 1 volt-free signal
Trip panel fan 2 volt-free signal
Temperature sensor 4-20mA signal
Surge protection unit
Controller with slow-fill software
VFC's to monitor: pump and fan operation, control panel temperature, Incoming mains pressure, system pressure along with break tank high/low levels.
The system has now been running for 3 months and the client has not reported any further problems with water pressure.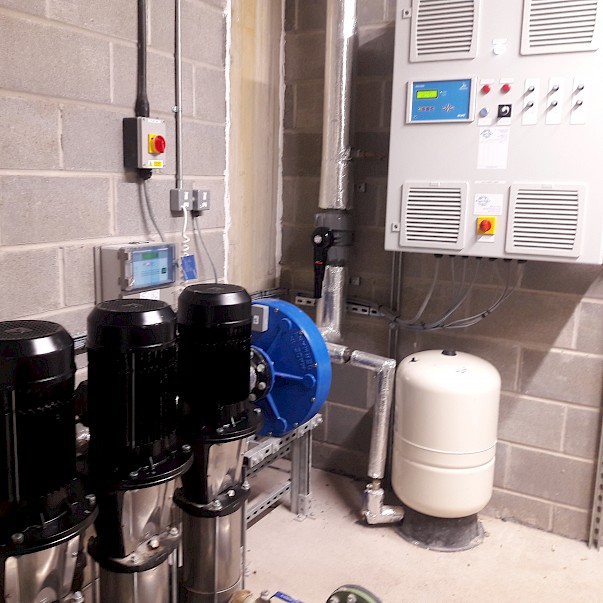 PumpServ has been established for 20 years and is a leading independent pump distribution and maintenance company in the UK. We have specialist service and maintenance personnel for both clean and waste water pumps and pump systems, covering London, the South West and North East of England.
For further information call 0800 331 7310 email service@pumpserv.co.uk or visit www.pumpserv.co.uk